The Lighthouse Club
By ODOllie,
Filed under:
Comments: Comments Off on The Lighthouse Club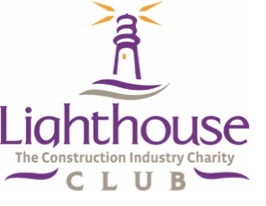 The Lighthouse Club have been a constant beneficiary from HQR's fundraising since it's inception in 2016.  The HQR Charitable trust has now provided over quarter of a million pounds (£264.9k) in donations to this charity which exists to support every construction industry worker (and their families) in times of need.
The Lighthouse Club provides financial assistance, welfare and wellbeing advice and emotional and legal support to the Construction Community to relive hardship and stress.  The charity also promotes initiatives aimed at avoiding accidents and improving safety on site and support including educational initiatives aimed at improving employment and career opportunities within the construction industry.
The Lighthouse Club released their 'Construction Industry Helpline' App in December 2018.  This free app provides information, advice and guidance on a number of wellbeing topics including stress, anxiety and depression. It's a preventative tool which gives support at the initial stages of a situation, therefore mitigating the possibility of escalation.