As well as a networking opportunity for all members of the London HQR market, and in keeping with the corporate social responsibility and charitable nature of our industry, the HQR Summer Ball will also raise funds for people less fortunate than ourselves.
A charitable donation forms part of your table cost and there will be a charitable theme to the evening itself by way of a raffle, silent auction and a small number of live auction lots.
We have once again decided to support three charities this year.
The Lighthouse Club plus one other charity yet to be confirmed will benefit from table sale contributions, heads and tails and our live and silent auctions.  The Graham Hughes International Charity will benefit from the money raised in the evening's raffle.
Representatives from each of our chosen charities will be in attendance on the 25th June and thank you for your support.
Please see below for further details of each charity: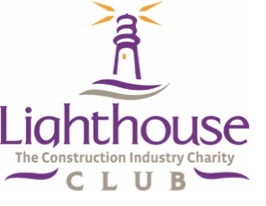 The Lighthouse Club
The Lighthouse Club have been a constant beneficiary from HQR's fundraising since its inception in 2016.  The HQR Charitable Trust has now provided in excess of £230,000 in donations to this charity which exists to support every construction industry worker (and their families) in time of need.
The Lighthouse Club provides financial assistance, welfare and wellbeing advice and emotional and legal support to the Construction Community to relive hardship and stress.  The charity also promotes initiatives aimed at avoiding accidents and improving safety on site and support including educational initiatives aimed at improving employment and career opportunities within the construction industry.
The Lighthouse Club released their 'Construction Industry Helpline' App in December 2018.  This free app provides information, advice and guidance on a number of wellbeing topics including stress, anxiety and depression. It's a preventative tool which gives support at the initial stages of a situation, therefore mitigating the possibility of escalation.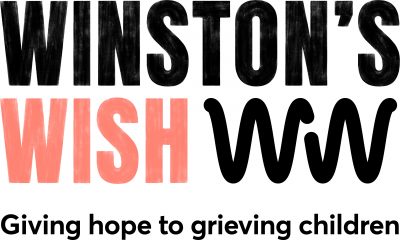 Winston's Wish
Winston's Wish (WW) support children and young people (and their families) after the death of a parent or sibling.
With a vision to creating a society in which every child can get the help they need when someone close to them dies, HQR London are driven to help realise the charity's vision.
WW was the UK's first childhood bereavement charity.  They have been supporting bereaved children since 1992 and continue to lead the way in providing specialist child bereavement support.  This is done through their Freephone National Helpline, online services, in-depth therapeutic help in individual and group settings, training and publications.
Winston's wish continue to be the only national childhood bereavement organisation in the UK focussing purely on children and young people as its sole beneficiaries.
The death of a parent or sibling is a devastating situation for a child, but with the right support at the right time, delivered in the right way, Winston's Wish know these children can go on to lead full and flourished lives.

The Graham Hughes International Charity
The Graham Hughes International Charity for Hughes (Antiphospholipid) Syndrome (GHIC) is a global charity that improves and provides education, raises awareness about Hughes Syndrome and supports all those affected by the condition.
Hughes Syndrome, reported for the first time in 1983, can be a life threatening autoimmune disease, that makes the blood 'sticky' causing a risk of clots, commonly as DVT's, heart attacks or strokes and can also cause miscarriage or even sadly, still birth.
GHIC's vision is to ensure that no matter where people live in the world, the standard of diagnosis and treatment will be the same.  GHIC believe that sharing relevant, accurate and up to date information with professionals, individuals and other associated Hughes Syndrome groups, they can improve the lives of all those affected by or associated with the disease.